NETWORK CONVERGENCE. We help companies regardless of size to take advantage of our best and guaranteed solutions to put their envisioned network infrastructure to reality. We install and support various brands in structured networking business and with this exposure in the market, you can get the best result even at your very tight IT budget.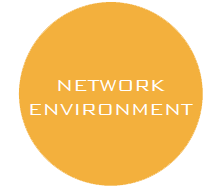 Structured Cabling
LAN/WAN Integration
Wireless Solution (PPT/PTMP)
NAS Environment Set-up
Data Center Set-up
Audio/Video Wireless Connectivity

WE MAKE YOUR SYSTEM WORK. We provide multiple solutions in communications from basic to high-end installations. Our engineers are well-equipped with knowledge and will deliver your desired result on time to help your business reach its goal.
VOIP/IP-PABX Setup (NGN Solution)
Customized Prepaid Billing System (wired/wireless)
Remote Access Solution
Asterisk IP PBX
Corporate SMS Solutions
Solar Panel Solutions

WE VALUE BUSINESS  SECURITY. As we build our own businesses, we should guarantee the security of our investments. That's why IntelStar now provides security solutions for SMEs and Enterprise to help you manage your own security standards while we continue to support you in the background.
CCTV Internet/mobile Integration
Biometrics Solutions
Data Center Security
Server Maintenance
VPN Solution
Call Billing System
WE REMAIN CREATIVE. Our company was built with creativity and technology fusion. We believe that the two makes a good harmony in implementing global brand awareness, collateral designs and multimedia development.
Print Design Concept
Corporate Branding
Digitization and Outsourcing
iOS & Android Apps Dev
AVPs and Post Production
GLOBAL REACH. We help you reach the world through the Web. Allow us to design and make your brand on the global stage. Our pool of web developers provide your business not only the online presence but the rapport of being the leader of your own industry. Leave it to us and we will provide the best result more than the promise.
Web Development
Social Media Campaign
Domain Registry and Hosting
Digitization and Outsourcing
Google Apps Support and Integration
Search Engine Optimization (SEO)