 Friends of Seven Lakes Foundation, Inc
The Challenge
Friends of Seven Lakes Foundation (FSLF) wanted to have a more dynamic and trendy site to accommodate young, and tech-savvy generation of volunteers to help it's mission to empower the youth to take action for environmental cause. They need a responsive website and host, total rebranding to boost social interaction and participation in the community.
The Solution
IntelStar has a heart for social empowerment project and we help provide web and technology solutions for all of FSLF projects. The design approach we implement for its brand and campaigns speaks for itself and has a unique blend to convey its message across its community.
Complete Brand Identity
Providing FLSF a unique approach for its brand positioning in the environmental scene.
We Rethought Everything
Giving a new look is only a start but providing an impression is what we desired most.
Mobile Site Visit Boosted by 50%
Responsive
The Challenge to make the site mobile friendly was achieved by providing an easy to manage CMS platform that also concurs to web standards and best practices
Rebuilt From the Inside Out
Reorganizing contents is challenging but with the superb backend, it was executed perfectly with ease and precision
Extensive Demographic Studies
We help them find traction to the community and it's really a daunting task. SEO strategies makes our worklife better 🙂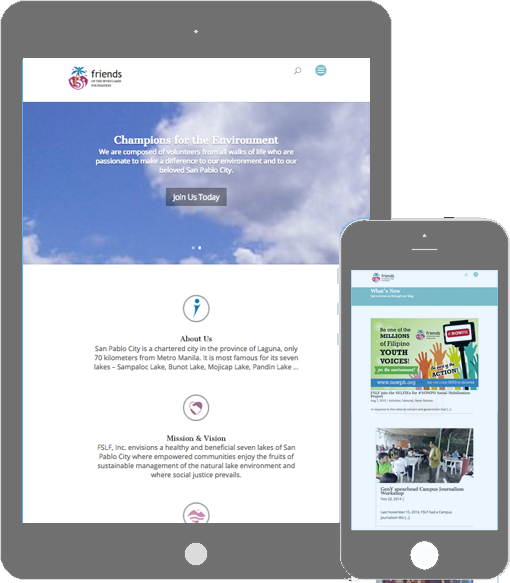 Mobile Traction

60%

Website Traffic

87%

Conversion Rate

75%

Email Subscribers

60%
The Results Were Amazing
After its launch, the website visit increase by 15%. Volunteers came and help manage its social awareness program through community involvement and social media campaigns. Projects keep on coming and mobilized by funds from International Organizations. Partnership with local NGOs and private corporations also help boost environmental project initiatives.
Other Case Studies